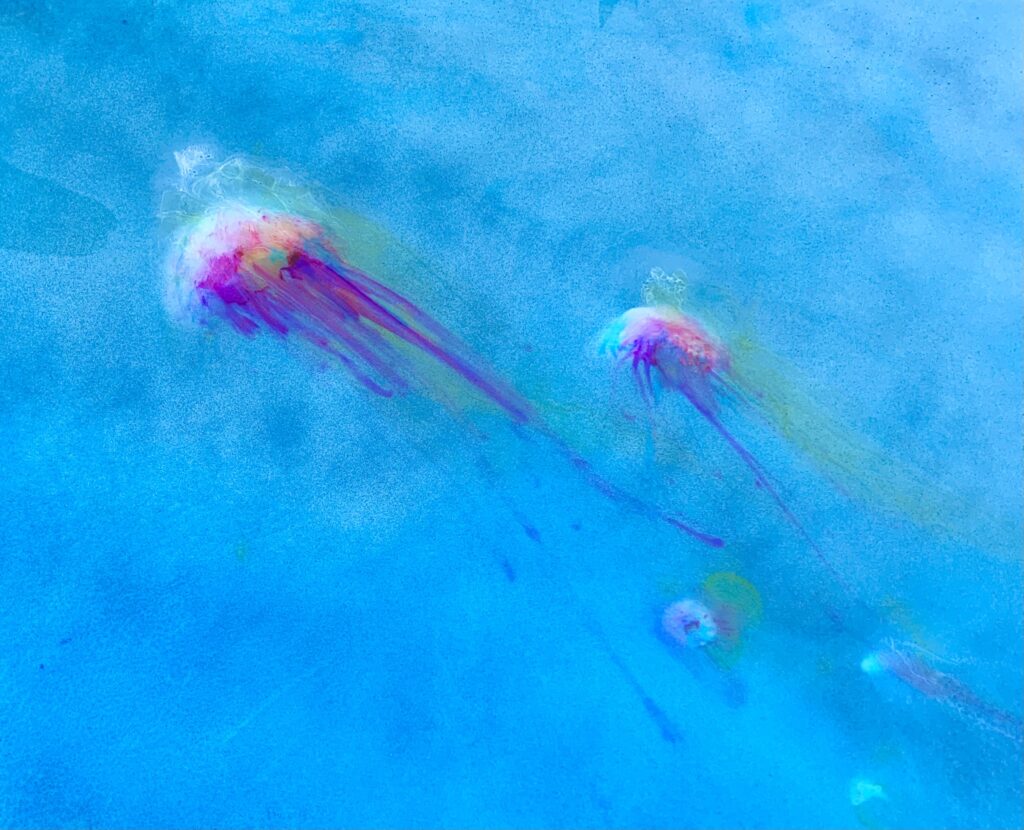 The Lighthouse ArtCenter's upcoming exhibit "Locals Only–A Florida State of Mind" opening May 18th in Tequesta will include five new "Palm Beach Ocean" originals created with epoxy resin. Each piece was made by pouring layers of translucent resin tinted with colorful dyes to form "flowing abstract images of Palm Beach sea life".
Gibson is one of a dozen Palm Beach Area artists featured.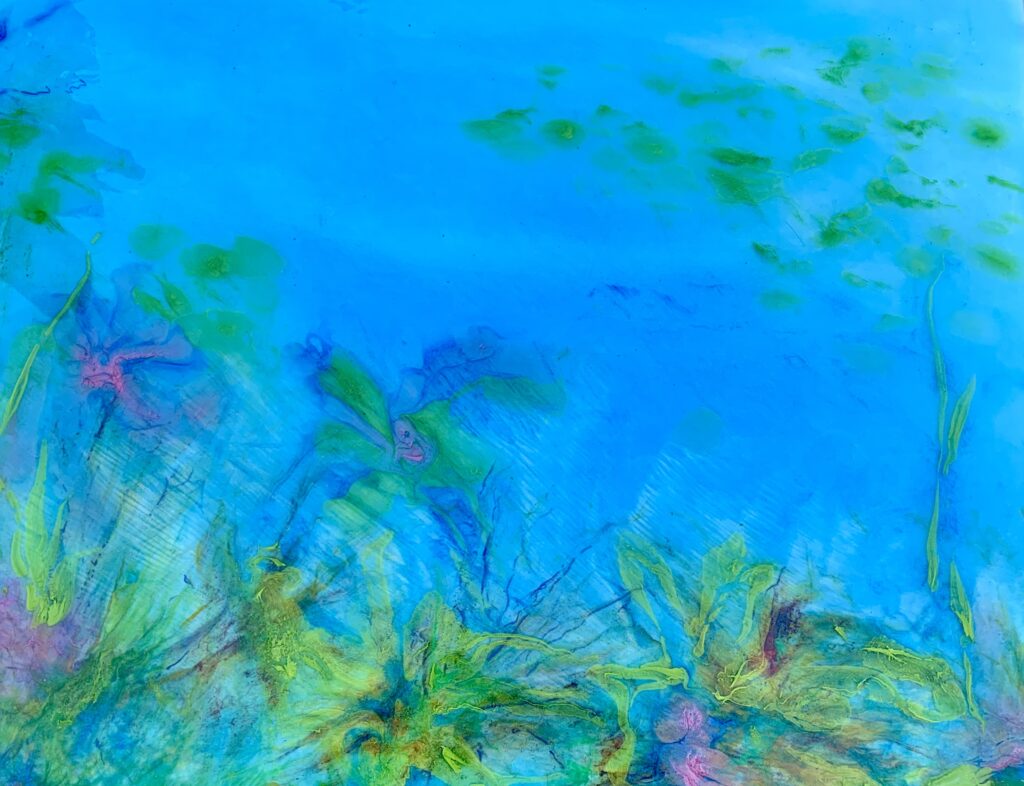 A five year-old in 1961 when his family arrived in Florida, Bob Gibson qualifies as
a local.
"During the early sixties, most everyone in Jupiter and North Palm knew each other," says Bob,
"We grew up as outdoor children—riding bicycles to elementary school, watching Mercury rocket launches from the school yard and trekking over sand dunes to surf the original Juno Pier. As a teen, my creative career began painting the surfboards I shaped with "psychedelic" colors and patterns.
After graduating from Stetson University in 1978,  Bob founded R.J. Gibson Advertising at age 24 and, for the next 30 years wrote and directed print and television campaigns for clients such as: Florida Power and Light,  Golden Bear, First Federal Of the Palm Beaches, PGA of America, Jupiter Medical Center and WCI Communities. Now, retired, Gibson teaches fine art photography and creates resin paintings as a hobby.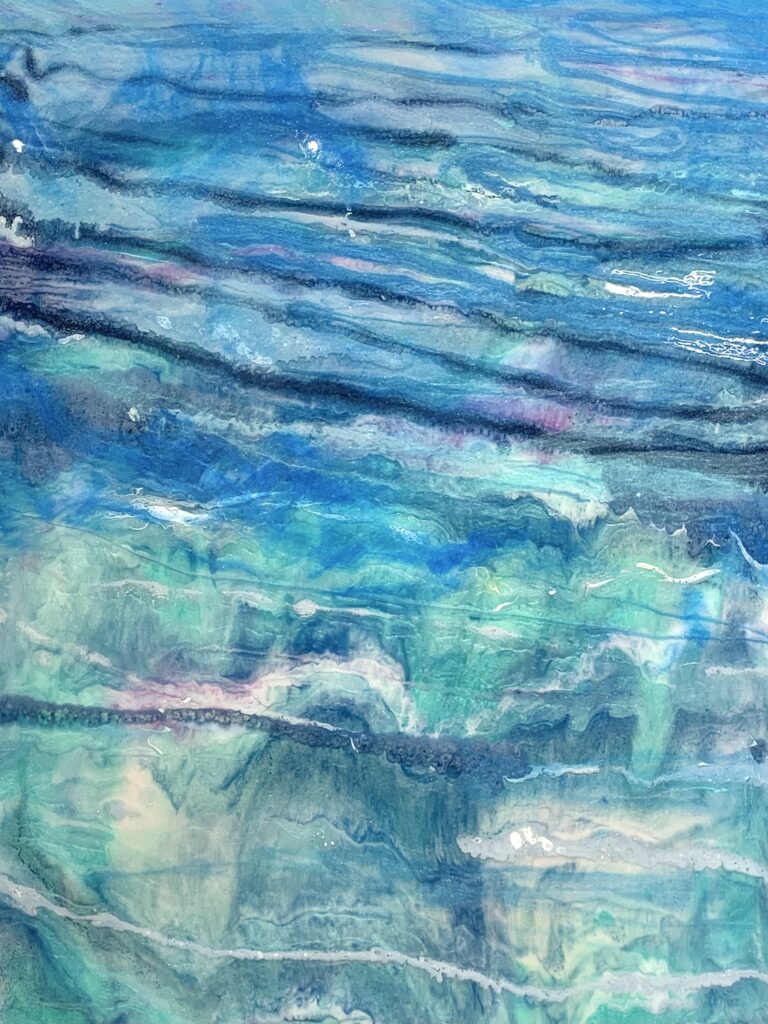 "My favorite colors are the aquamarine blues of our offshore Gulf Stream, and the yellow-golds of morning light over the Loxahatchee River. I mix and pour the resin. It flows where it wants to. The result is simple and spontaneous.