"Resin Reef" is my collection of contemporary paintings created by pouring layers of epoxy resin tinted with transparent dyes.
I  learned to work with resin while building surfboards (teenage summer business).
My inspiration is the sparkling clear Gulf Stream waters off  South Florida's east coast.  I have seen the water quality deteriorate over the course of my six decades in Florida.  In the sixties, when I was a child, we snorkeled with masks and fins right from the beaches, over live coral reefs.  They bristled with life: Angelfish, Lobsters, Clams, Crimson Banded Coral Shrimp,  Sea Fans, Purple sponges and neon colored tropical fish. Today, the nearshore reefs are long dead from freshwater runoff.  Now, I do my best to remember the scenes I witnessed and hope my work inspires some good.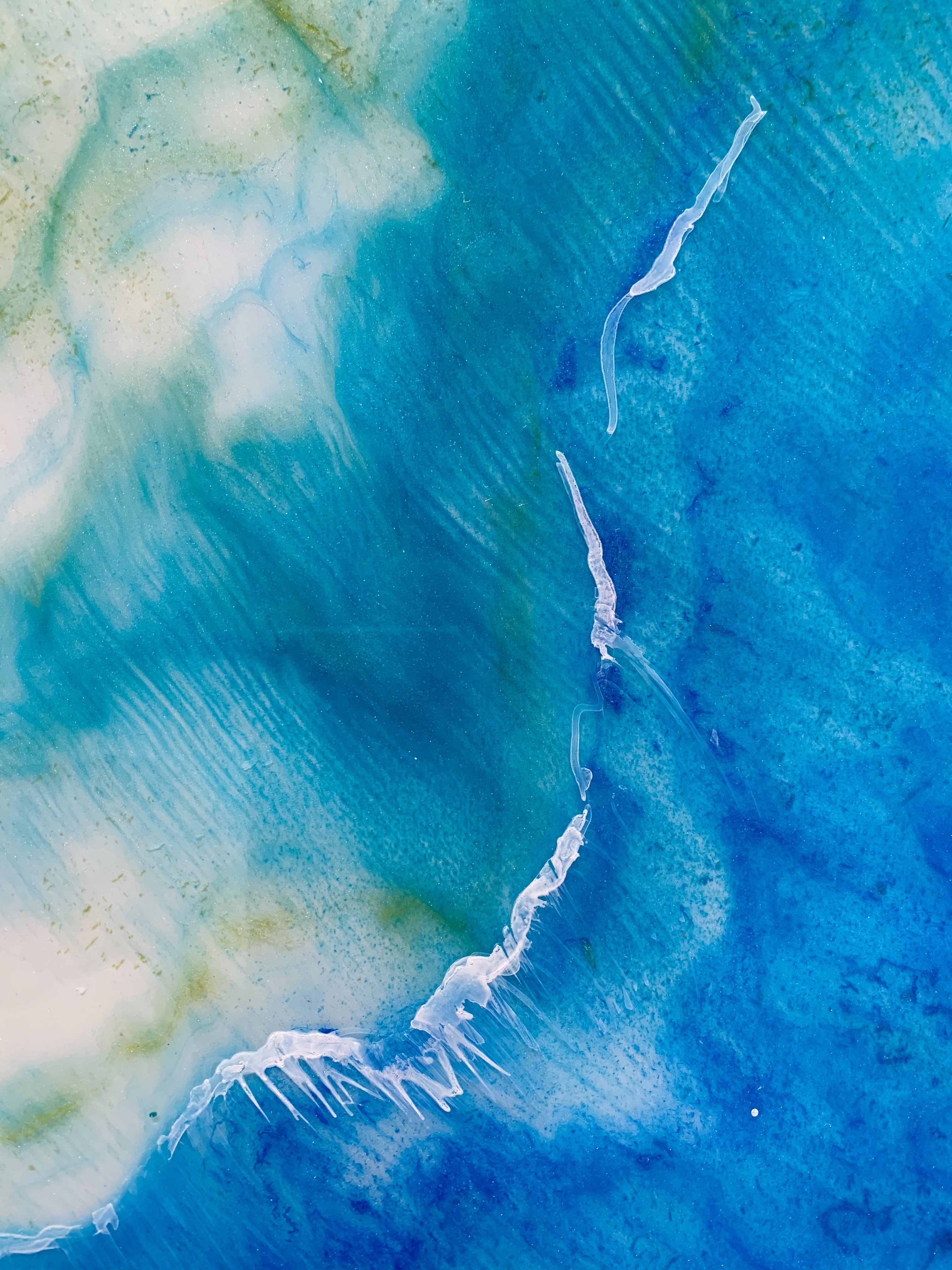 I mix tinted resin, and pour it on wood panels –and call it art—even though the resin does most of the work–creating its own fluid wave shapes and sea forms.
I am drawn to the color blue.  Our Palm Beach County waters are  still aquarium clear thanks to the Gulf Stream current.  Our local ocean remains blue, but for how many more generations?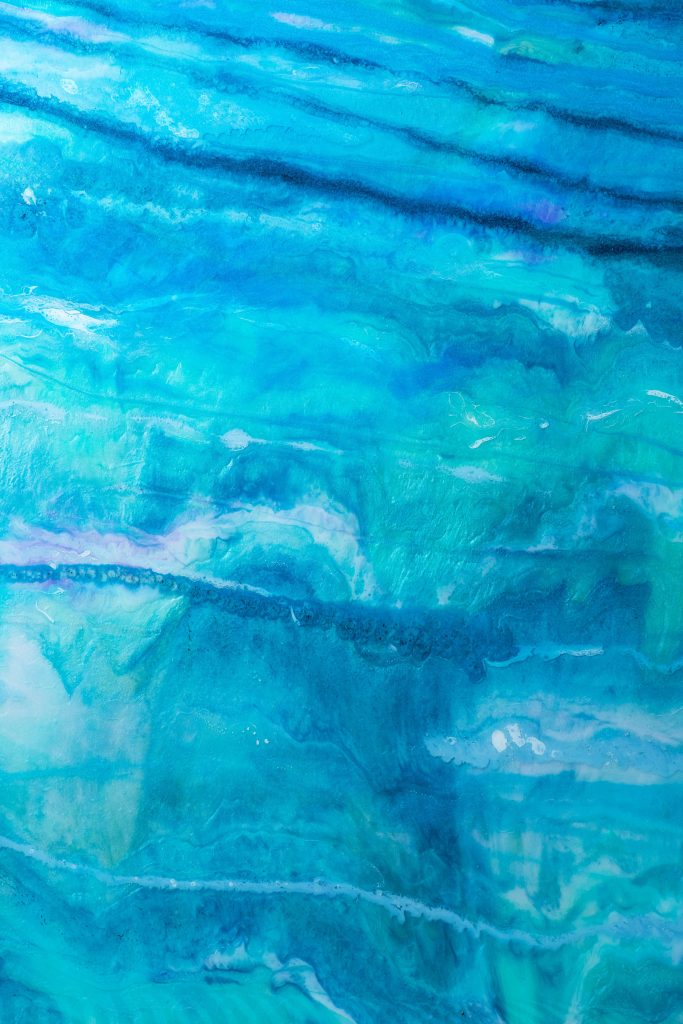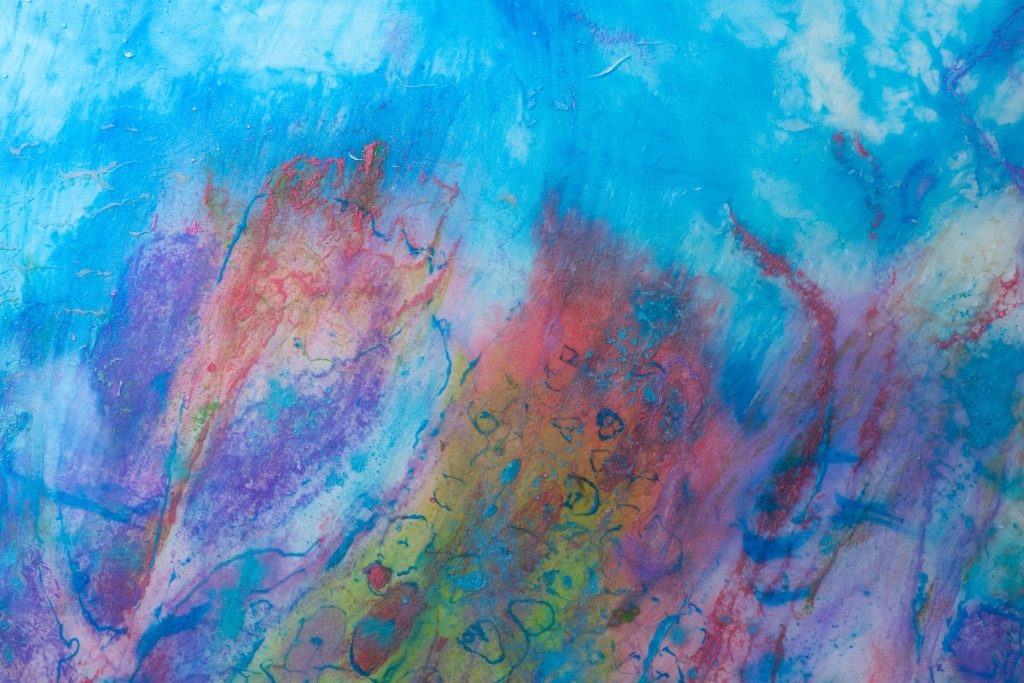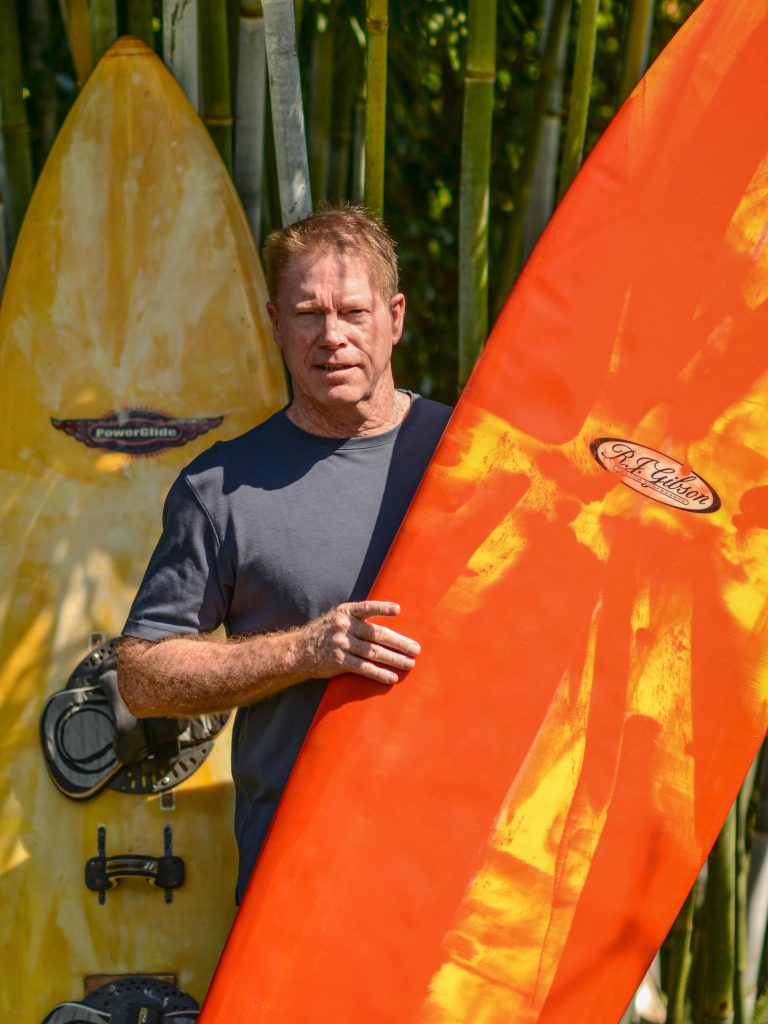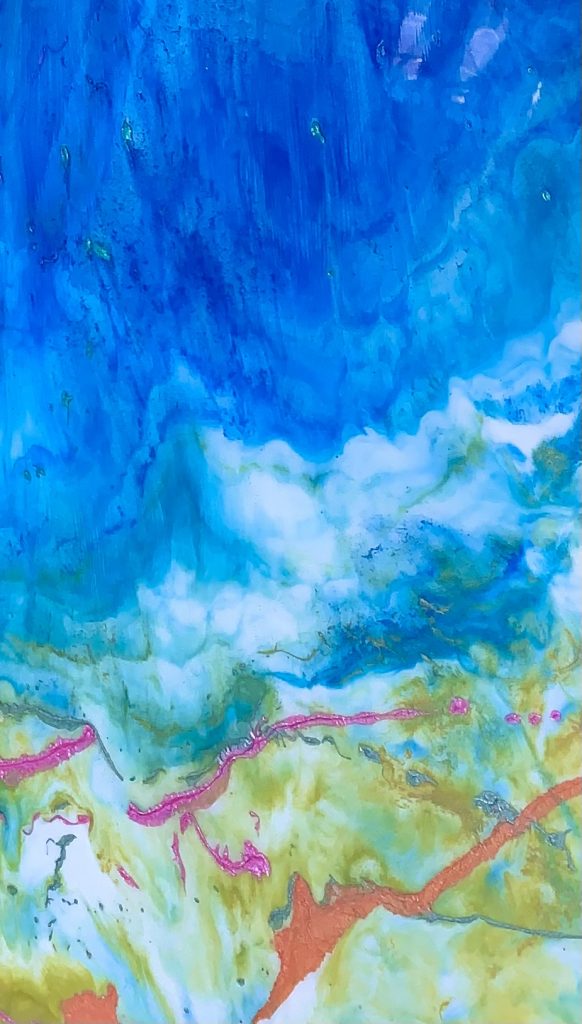 I am proud to say that these unusual paintings hang in the estate homes of many Palm Beach area friends and neighbors. I try to create one major piece per month, and they are often "sold" to clients or their interior designers prior to completion. For more information, e-mail me at rjg@rjgibson.com