"Resin Reef" is my collection of contemporary paintings created by pouring layers of epoxy resin tinted with transparent dyes.
I  learned to work with resin while building surfboards (teenage summer business).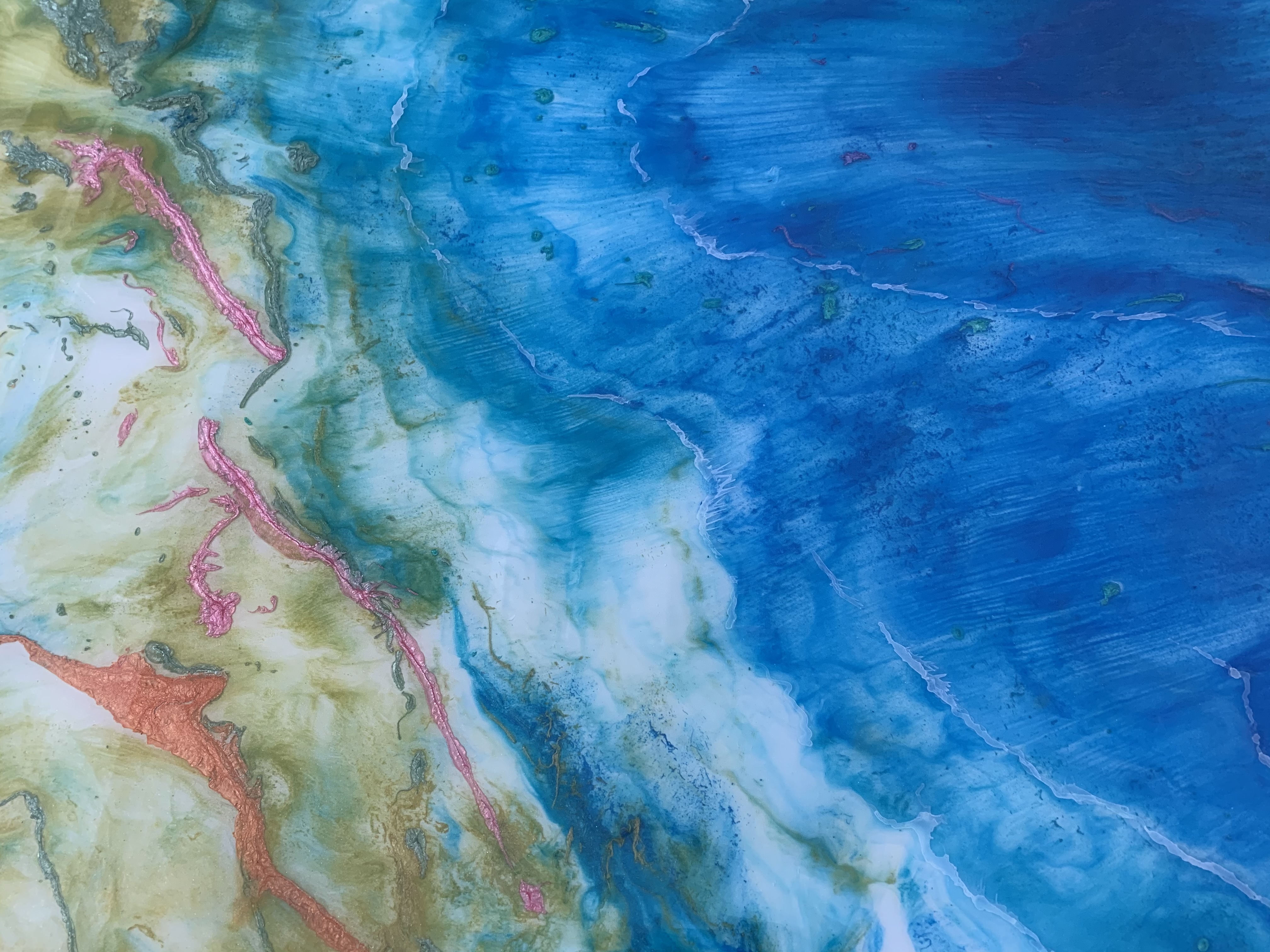 My inspiration is the sparkling clear Gulf Stream waters that bathe Palm Beaches' sunny shoreline–and my calling is to save them from pollution. The water quality is in danger of deteriorating from fresh water dumps by the Army Corps of Engineers, beach "replenishment" projects done with river sand as opposed to coquina sand (again the Army Corp of Engineers) and rainwater runoff from street sewers that dump into the Loxahatchee River and the Intracoastal Waterway.  Back in the sixties, when I was a child, we snorkeled with masks and fins at the water's edge in Juno Beach and Jupiter– over live coral reefs!  These living reefs  bristled with life: Angelfish, Lobsters, Clams, Crimson Banded Coral Shrimp,  Sea Fans, purple sponges and neon colored tropical fish. Today, the nearshore reefs are completely covered by ill-conceived beach restoration projects.   When I paint,  I do my best to remember the scenes I witnessed as a child and hope my work inspires some good.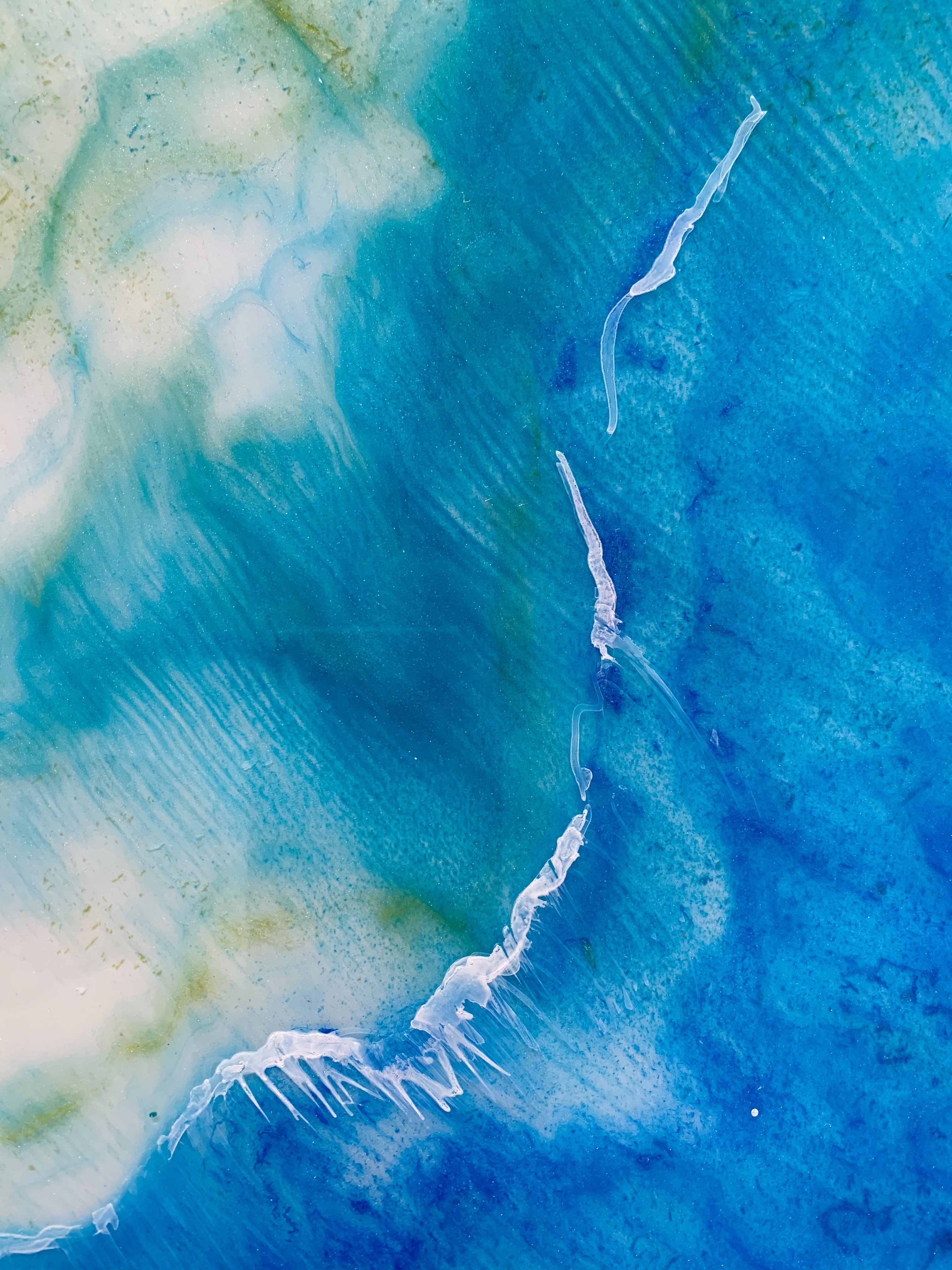 I mix tinted resin, and pour it on wood panels –and call it art—even though the resin does most of the work–creating its own fluid wave shapes and sea forms.
I am drawn to the color blue.  Our Palm Beach County waters are still aquarium clear–but only due to the cleansing action of the powerful Gulf Stream current.  Our local ocean remains blue, but for how many more generations?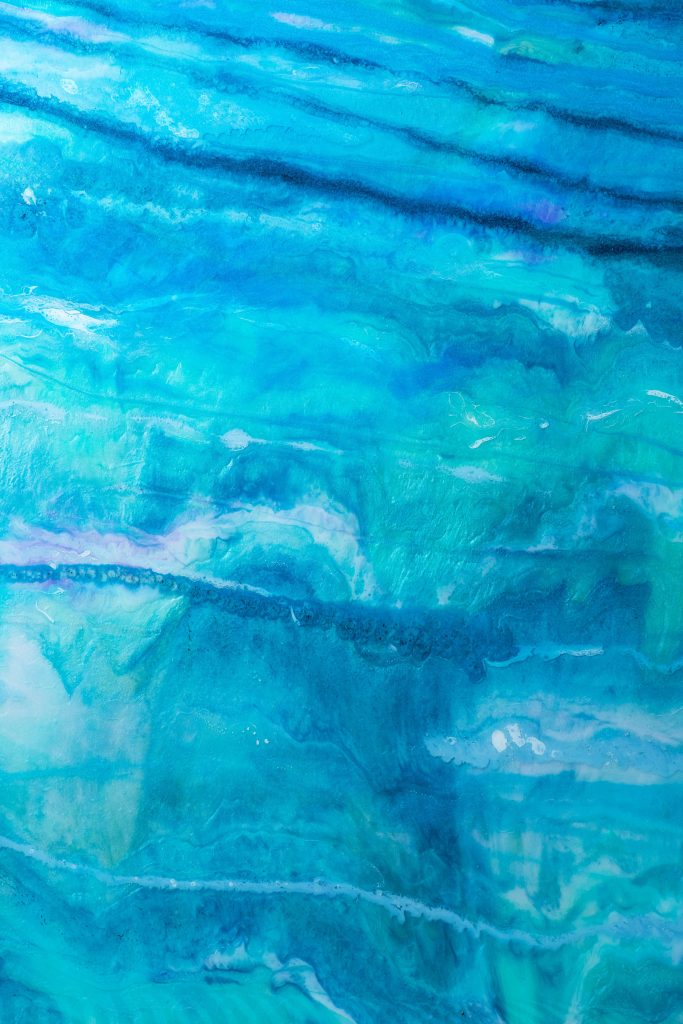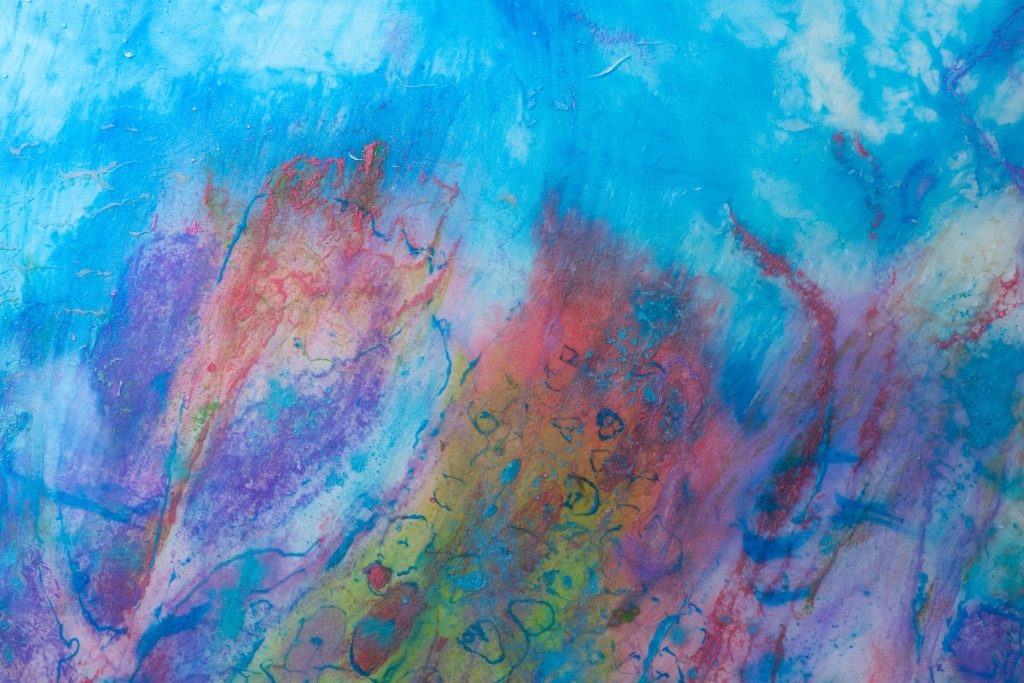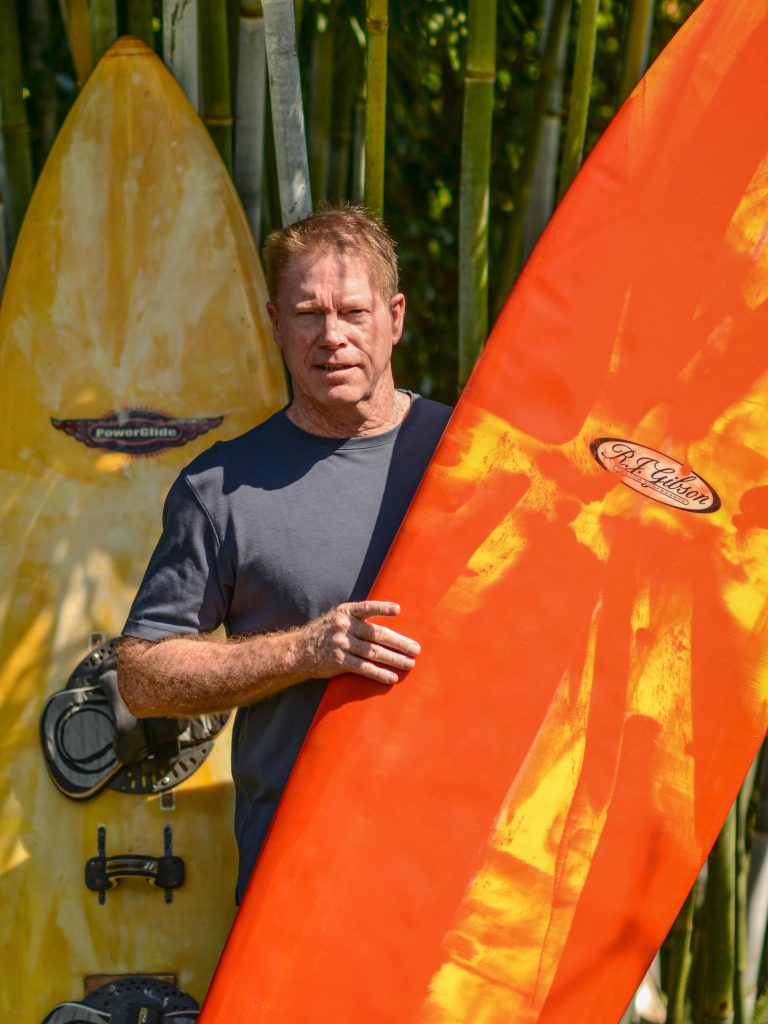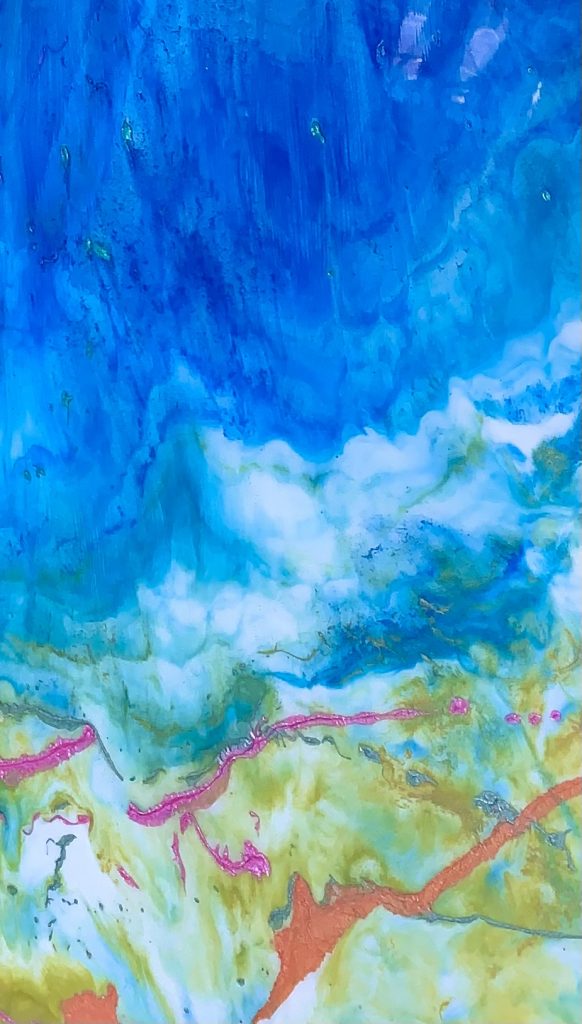 I am humbled that these unusual paintings hang in the estate homes of many Palm Beach area friends and neighbors. I try to create one major piece per month, and they are often "sold" to clients or their interior designers prior to completion. " Resin art is not wall decor–mean't to blend with couch pillows. Its contemporary art that jumps off the wall and hits you in the eyeballs!"
For information, email rjg@rjgibson.com