In 1981, I launched an advertising agency with no clients.
I was 24 and sat alone at a rented desk in the mailroom of an attorney's office.
Back in college, the guidance counselor had told me, "pursue  business in areas you love."  I loved to surf for hours on end, but now I had met my future wife and needed to generate enough income to propose. Plus, my parents were not happy about me returning to live at home after earning a degree.
I started with boats.  A former Navy commander named Bill Soverel was known in South Florida for constructing race-winning sailboats.  I walked into his office with an ad I had mocked up,  "When you choose to command the lead…Soverel Marine" (I knew the word "command" would appeal to his vanity as his nickname was "The Commander".
It got me the five minute pitch.
"You say you build the Ferrarri of sailboats, but these one eight page ads, say "Ford". A cold glare told me I had seconds remaining to make my point.  " Instead of buying 1/8 page ads in six different magazines. You need to buy a one page ad in just the one magazine that best targets your buyers–then your sailboat  will be perceived as the Ferrari that I have heard it is."
I landed a $600 per month account, and had the confidence to propose.
I used the same media and branding pitch to the president of a surf wear manufacturer and had the confidence to make a bold step forward.
I poured through the Palm Beach County newspaper to see which businesses spent the most on advertising. Car Dealers were number one, banks number two and real estate developers a close third.  At the local "Ad Club", I saw an agency president who worked for car dealers and he looked to be on the verge of a nervous breakdown or the receipt of a mafia hit—so I ruled out the automobile industry.
I decided to run an ad and to direct it to bankers and home builders.
"Free media buying workshop—a must attend event for
all banking and real estate advertisers–The most important
free lunch you will ever have. Learn how to spend your ad dollars wisely in the newspaper and on Television and see
how creative messages can turn a small budget into big sales—Wednesday noon at the Holiday Inn Business Center."
My little ad filled a conference room with the marketing directors of local companies eager to get more from their advertising. I introduced them
to the concept of branding. What is the difference between
a Rolex and a Timex? The audience laughed in recognition.
"They both keep time about the same," I said, " So why pay thousands more for a Rolex?" Ask yourselves if your advertising creative is building perceived value into your brand, as well as driving customers.
I then showed them on a chalkboard how they could negotiate rates between TV stations competing in the same market.
"Ask your sales rep to provide audience figures in thousands, not ratings or percentages. Now divide the proposed cost by the thousands of viewers delivered. Now that you know you should be paying $8 per thousand viewers in our market, you can begin to negotiate!"
My common sense approach  landed the area's
largest homebuilder and (one year later, the area's largest bank ) To the relief of my parents and new in-laws, I was in business!
I methodically sought and hired the best art directors I could find to illustrate the headlines I wrote, and to execute our ads with a design panache infused branding value. I negotiated like a lion for my clients large and small, and became a favorite of the local media, for being honest and especially for paying bills quickly.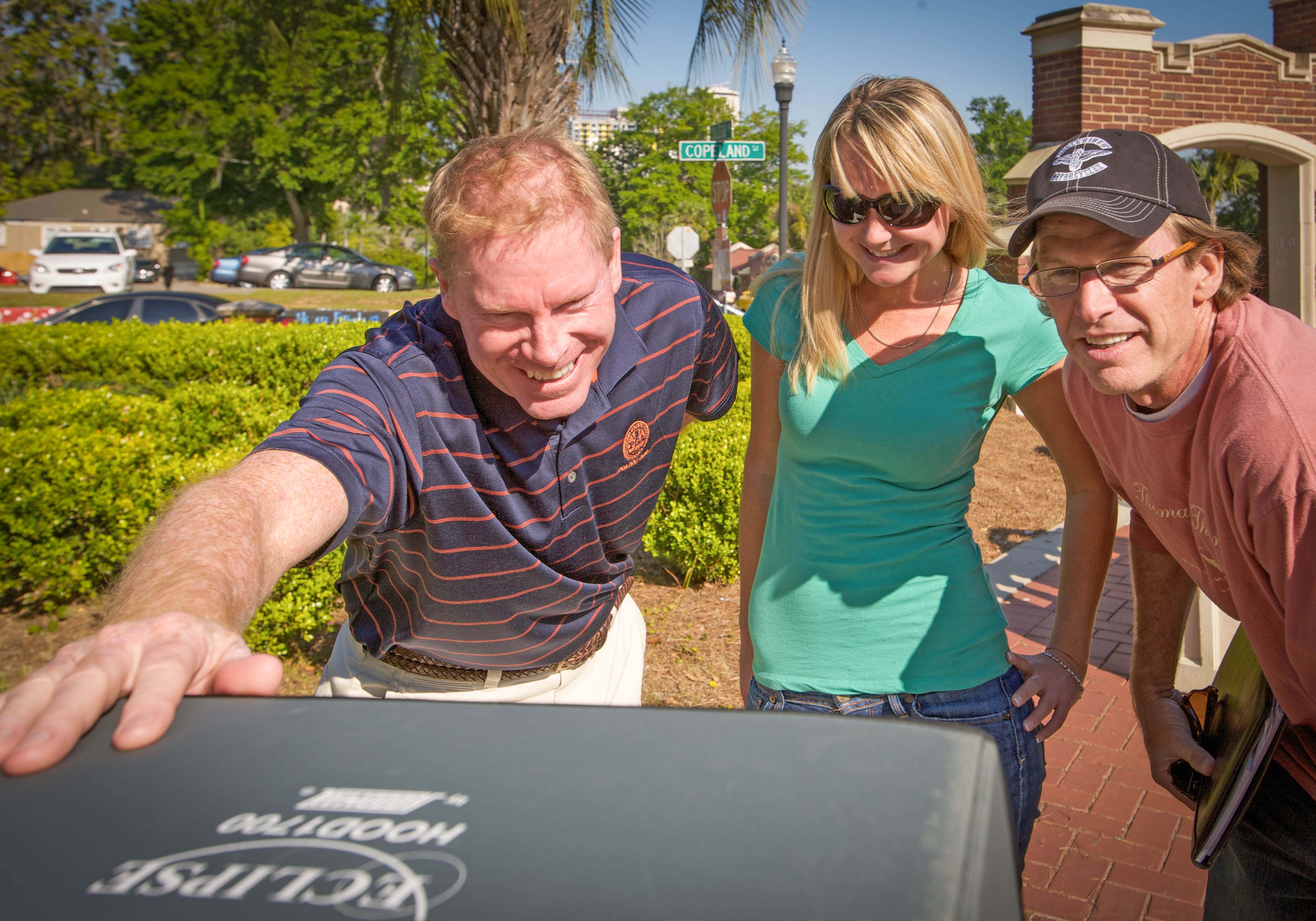 Not everything went perfectly.
Commander Soverel sold 30 boats a year-up from twelve. We became good friends. He toasted me at my wedding, but   insisted I join him racing, which was a great honor, except that I was afraid of giant waves in the open ocean, and tropical lightning storms.  Luckily, I never fell overboard, but the boat was hit directly by lighting and disabled on my steering watch.
The surf wear account,  Sun Britches,  grew from fifty to two hundred employees in just two years.   Surfing fashion changed overnight from "old school" to "new wave." We presented new suit design ideas, which the client rejected.  The account went downhill just as quickly and I realized that agency success meant constantly pitching new business.
Making presentations was easy–because of the strength of our art department.  We would dramatically begin t a presentation by passing out shirts and hats and merchandise to potential clients. The  logo and product name we proposed would already be embroidered or  printed on the gear and gifts.  We didn't allow the client to choose, it wasn't even a discussion. If you wanted us, you wanted our ideas. If not, we weren't the right fit.
Confidence in our work was our secret sauce.  Soon, the  largest resort community developers in Florida were our clients and the fax machine (yes, the fax machine was the hub of our office in the 80's) spat out requests from developers in exotic resort locations such as Indonesia, St.John B.V.I. and Costa Rica. Within two decades I
had helped clients sell over a billion dollars worth of golf course homes, oceanfront condominiums, and townhomes with docks for luxury yachts.
I got to see much of the world, and work with legends such as Jack Nicklaus, Arnold Palmer, Gary Player and Raymond Floyd.  I saw first hand, that each of these champions shared a common personality trait: the were absolutely focused and driven to be the best.  They did not suffer fools.  I was dead serious about getting the commercials done without wasting time and ensuring that their scripts were smart and true to their values.
Did I make mistakes?  Yes, plenty.  I flew to Indonesia and presented a brochure mock-up that was met by total silence in a very crowded conference room.   I had the golf course designer on page one through six.  The interpreter pointed out to the man at the head of the table who was the president of Indonesian golf–"Mr. Ciputra, head of Indonesian Golf wants to know who is on page one of the brochure".  "Ahh, I have made a big mistake, Mr. Ciputra will be on page one!"  We then went through the same exercise for every important person seated at the table.  After the meeting, Mr. Ciputra, teased me, that I learned fast, and that the best marketing was based upon the reputations of the people creating the product.  I returned home humbled.
I built a roster of "A list" clients like: Florida Power and Light, Golden Bear International,  First Bank of Florida and the world's largest sports association, The PGA of America.
For the utility company, we created educational displays describing the benefits of energy created by wind farms.
We helped the bank open 14,000 checking accounts with a turtle shaped "beanie baby"  give-away.  Each branch office had boxes of turtle babies in front and behind the teller windows. No  parent left without opening a new account.
We designed logos for golf championships–and created TV commercials that had excited students proclaiming, "I am majoring in golf!"  Advertising wasn't rocket science, it was just fun.
Until, one morning, I got a call from the mafia.
A man whose name for my purpose was "Joey" said the boss heard we sold a lot of condos, and hold the line.
The boss said, "I've got a beachfront tower to sell, and I hear you are the guy. Be here in my office tomorrow at nine."
"Is that the man who on the front page of the newspaper, was accused of violence to his wife?" asked my employees and family members.
At this point in my career, my head had started to grow.
I considered myself the ad guru who batted nearly 1,000.  My last real estate campaign set a North American record by selling 864 condominiums in one day!  I was addicted to winning accounts, and addicted to winning big for the client.
The "boss" greeted me with, "What's your plan?".
I answered,  "I buy an ad that wraps the front cover of the newspaper that slandered you, and the giant photo of you says, "I'd rather give these condos away than give them back to the bank".
"I've never seen the boss smile before," said Joey as he led me out the door, and added, "But, if it doesn't work, you know you are toast."
Thankfully, the client sold $50 million dollars worth of units that first week, and I was off the hook.
One day, the bank president called me in to announce he wanted a campaign to announce a new name change to reflect their growth and changed status from a county bank to a statewide bank.   I accepted the assignment with relish, and created commercials about kids that "outgrew their nicknames".  The awards flowed in, but the bank had successfully positioned itself to be sold.  New owner. New advertising agency.
We were lucky to keep clients for an average of six to ten years.  Most agencies saw client changes every three.
I learned to anticipate change–always upgrading computing power, sending staff to web site design seminars, keeping money in reserve, etc.  And, it was a very good thing, because in 2006,  bottom fell out of the real estate market.
In a matter of days, every developer and builder and bank in America, was not paying bills, nor planning on advertising in the foreseeable future!
The agency felt like it needed a medic! And, that became the salvation.  The medical industry was immune from recession and depression.  We pitched and won hospitals and hospices and somehow stayed in business.  I gave a speech at the University of Georgia in Athens on "Marketing to the sandwich generation female" as she was the key to health decisions made for both her children and parents.
So many times, I had reinvented myself to stay relevant.
From fax to e-mail. From print to online. From resorts and real estate to medical services.  From working with true heroes and champions to working for a time with the mafia.
I have directed giant movie crews, and I have held both camera and microphone myself to fit a reduced budget–Whatever it took, to make a living, I did it.
Most of all, I changed everyday to stay up with the times and continue to do so.
Today, thirty five years later, I still provide marketing consulting and write ad campaigns.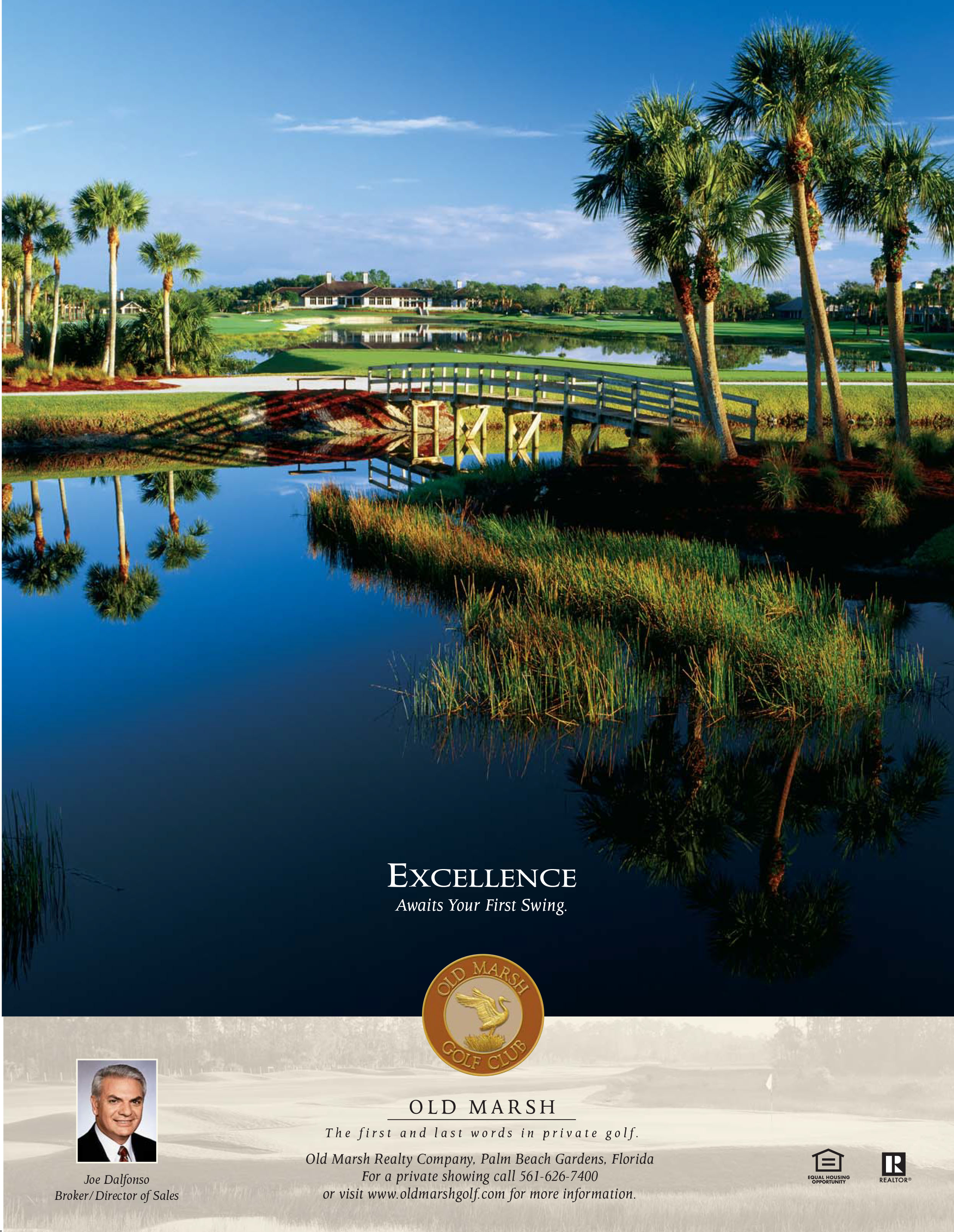 The mediums have changed: The Internet, of course has eclipsed traditional media, but the foundational principals of brand building imagery, selling with memorable stories, and fair media negotiation have not.
A small client with a memorable creative campaign can still outperform a large client with a pedestrian ad campaign.
In short, creativity matters.  Cleverness matters. Integrity and authenticity matters.  In every industry, there is one company or product that has successfully become "the best in class".  Like I said, advertising is not rocket science.
See more case histories at
www.rjgibson.com