If you lived in Florida during the early
sixties, your parents may have taken you on a "car vacation".
At that time, the mouse had not yet arrived in Florida.
The attractions were more in tune with Florida's wild side: springs, aquariums gator farms, aviaries and fish restaurants that serve sea turtles! A few were awesome, most were very exceptionally tacky. But, because they were strewn like jewels across the peninsula with three hundred degrees of Cabbage Palms of separation the journey became the destination.
Before I-95, the Florida Turnpike and I-4 joined the coasts,
the pot holed, thirty-five mile per hour two- lane routes gave backseat passengers ample time to stare out the car window. What we witnessed was the "Real Florida" a place of wetlands and pastures, forests of cypress and rivers of grass.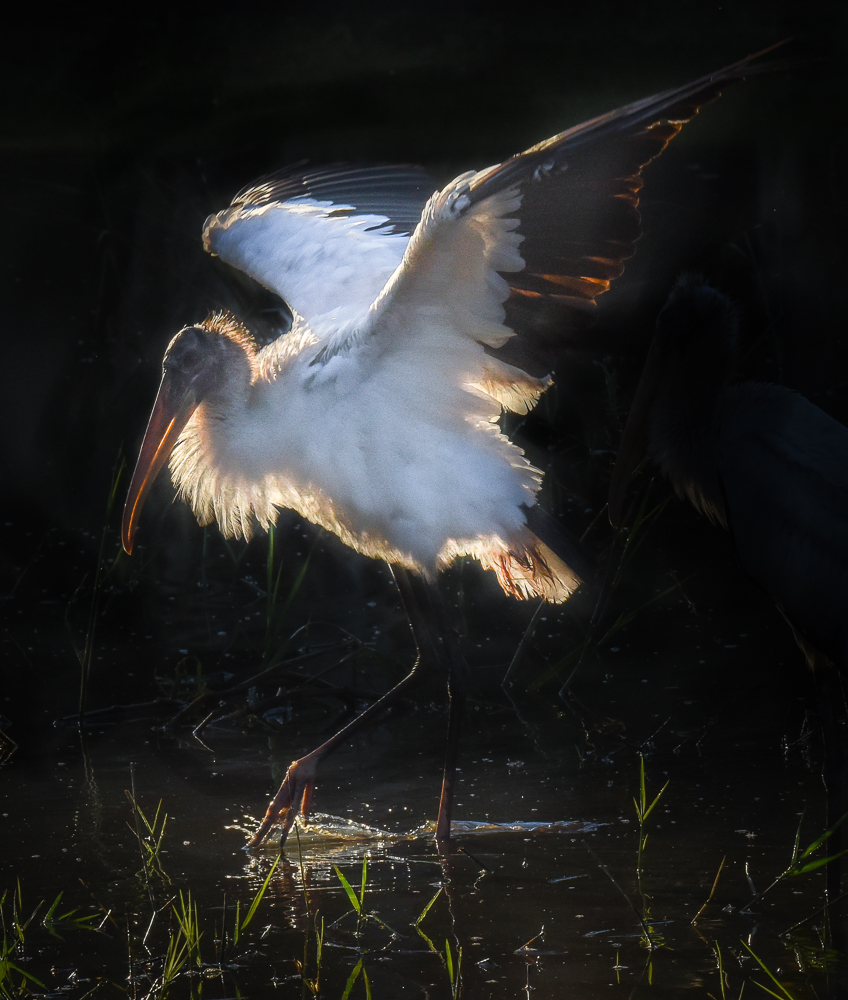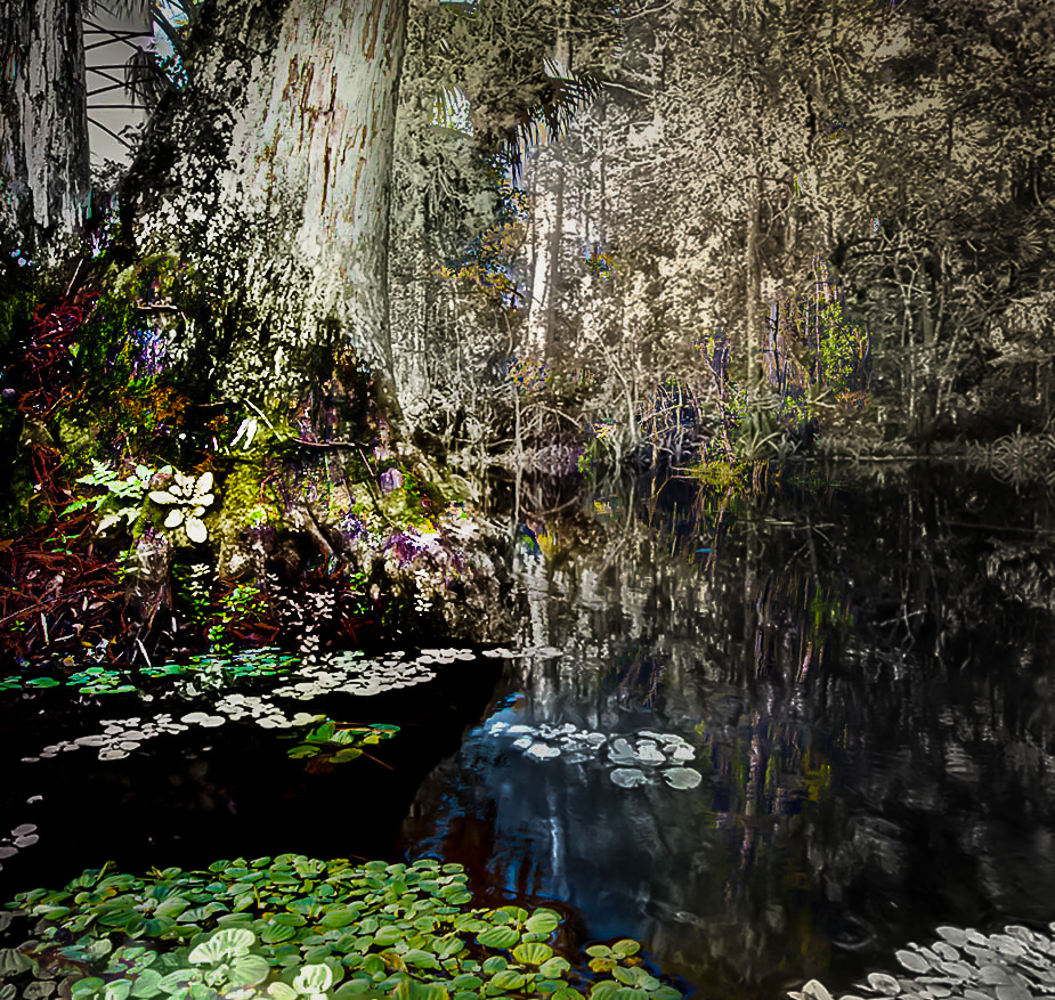 On these hot long stretches of tar and shell, the only sign of humankind were hand-painted roadside boards that teased adventurers forward with messages like: "Swim with Flipper!";"Alligator Wrestling Shows Daily"; "See the World's Largest Seashell" "10 cents All You Can Drink Orange Juice Ahead"; "1,000 Deadly Snakes"; "Glass Bottom Boat Tours" and my favorite "Just Ahead– The Spring of the Mermaids!"
The pre-historic stretches of land between signs taught an important lesson, even a kid in the backseat of an un-air–conditioned car could realize: Fresh water made Florida what it is. Without fresh water, the place would be inhospitable.
After just a few state crossings at different times of year, a reflective passenger got feeling that this peninsula was essentially a giant limestone sponge that miraculously gobbled up just the right amount of rainwater in all seasons.
From mid-state downward, water flowed through the shallows of the Everglades "river of grass". It had been polished and purified by the time it reached the keys.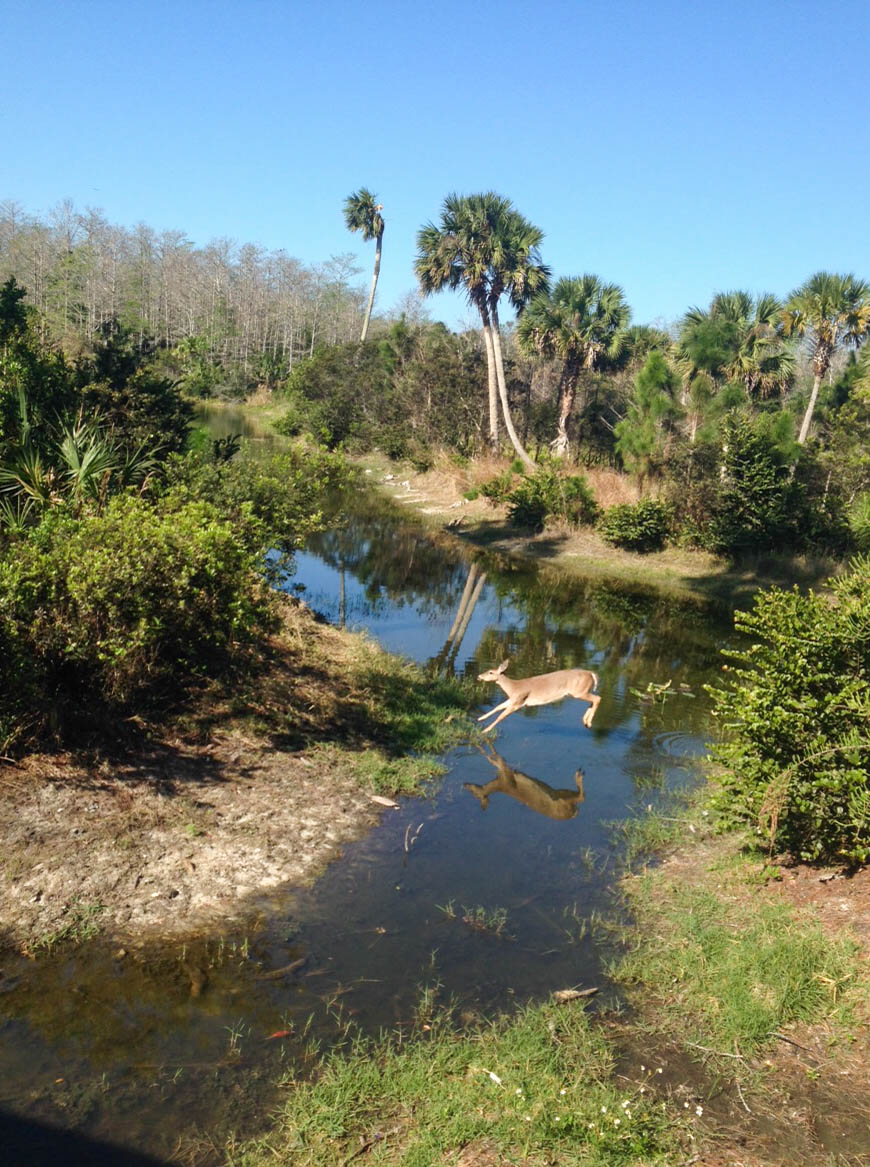 If your Dad stopped the car by a bridge on the original Alligator Alley you could look down to see a current of gin-clear water teaming with Brim and Bass. Instantly you knew that you were witnessing something really big: Nature's machinery functions perfectly.
Now, fifty years later, thousands of acres of sugar cane
and arrow-straight canals, have changed the course of nature's perfect machine. Today that fresh water floods directly to each coast to kill the coral reefs that once fringed the state.
In 2000, The U.S. Congress passed the Comprehensive Everglades Restoration Plan, but politicians allowed it to expire, rather than to face its monetary cost.
Every Floridan who loves to drink clean water, view the scenic wilderness that defines the state or just swim in the sea, should take a moment to read the plan online before the next election.